Rams Win Debut HJHL Game.
---
---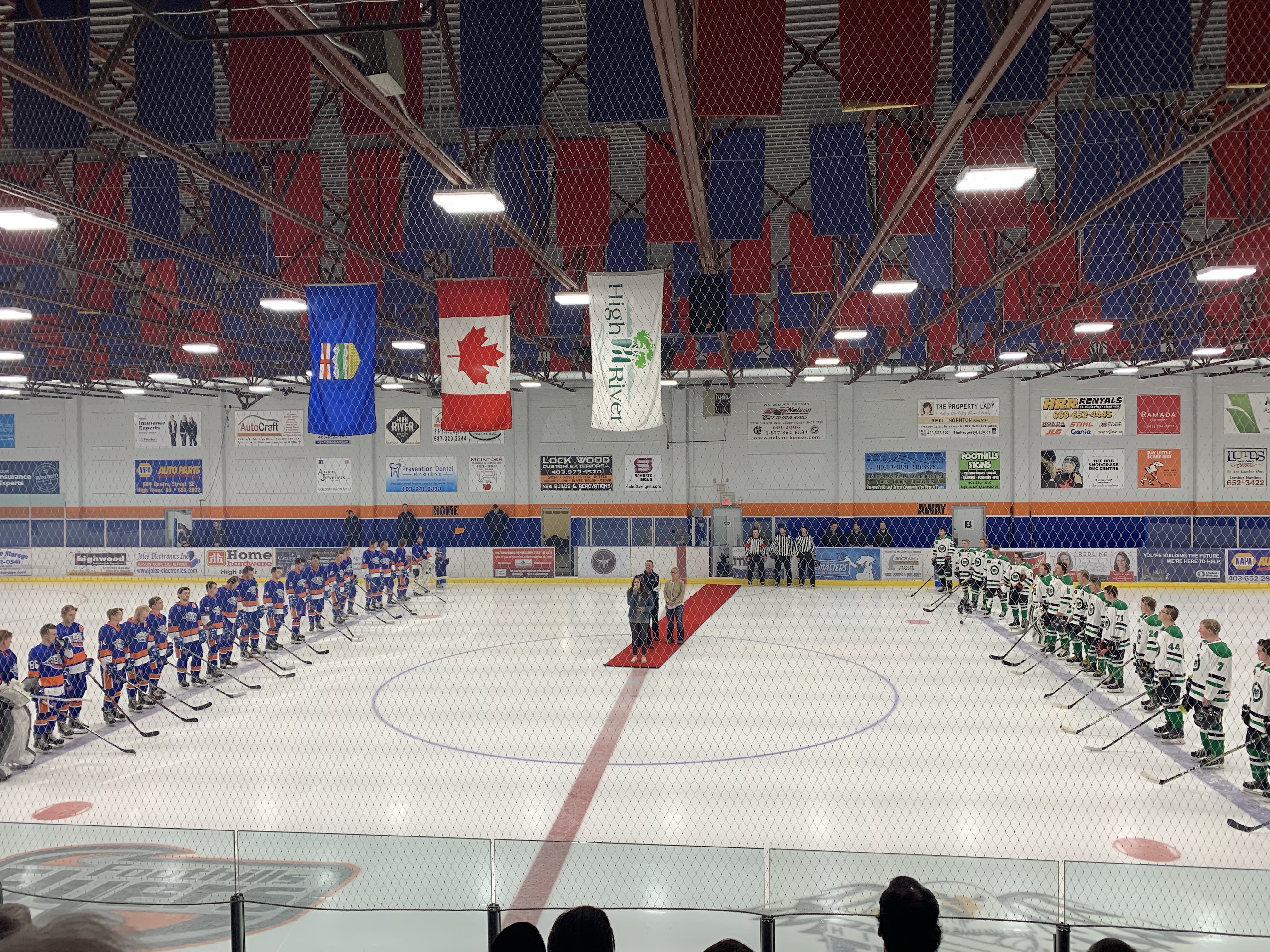 ---
The Rocky Rams Defeated the High River Flyers 4-3 in a Shootout on Saturday Sept 21 in what was their first showing in the Heritage Junior Hockey League.
Rams tie the game SH with 4.2 seconds left with a goal from #5 Quinn Justinen!
A five minute OT period played short handed by the Rams solved nothing and then #8 Ryan Chambers came up big with the GWG in the Shootout!
Scoring for the Rams in their first game was :
#8 Ryan Chambers - 1G, 1A
#5 Quinn Justinen - 1G, 1A
#15 Braden Bystrom - 1G
#11 Aaron Pickering - 1G
Tonight's player of the Game goes to #5 Quinn Justinen!
Rams Player of the Game After a 4-3 Shootout Victory in High River!
This jacket will be handed out to the hardest working Ram after every contest this year, this was a team jacket from the early 70's when one of the original Rams teams were called the Bighorn Rams!
Thanks to Sam & Bob Maupin for digging out this gem from the archives!
In fitting fashion Bob also played defence and was #5!
Congrats to our player of the game tonight!