Rams Fall 6-3 to Airdrie Thunder
---
---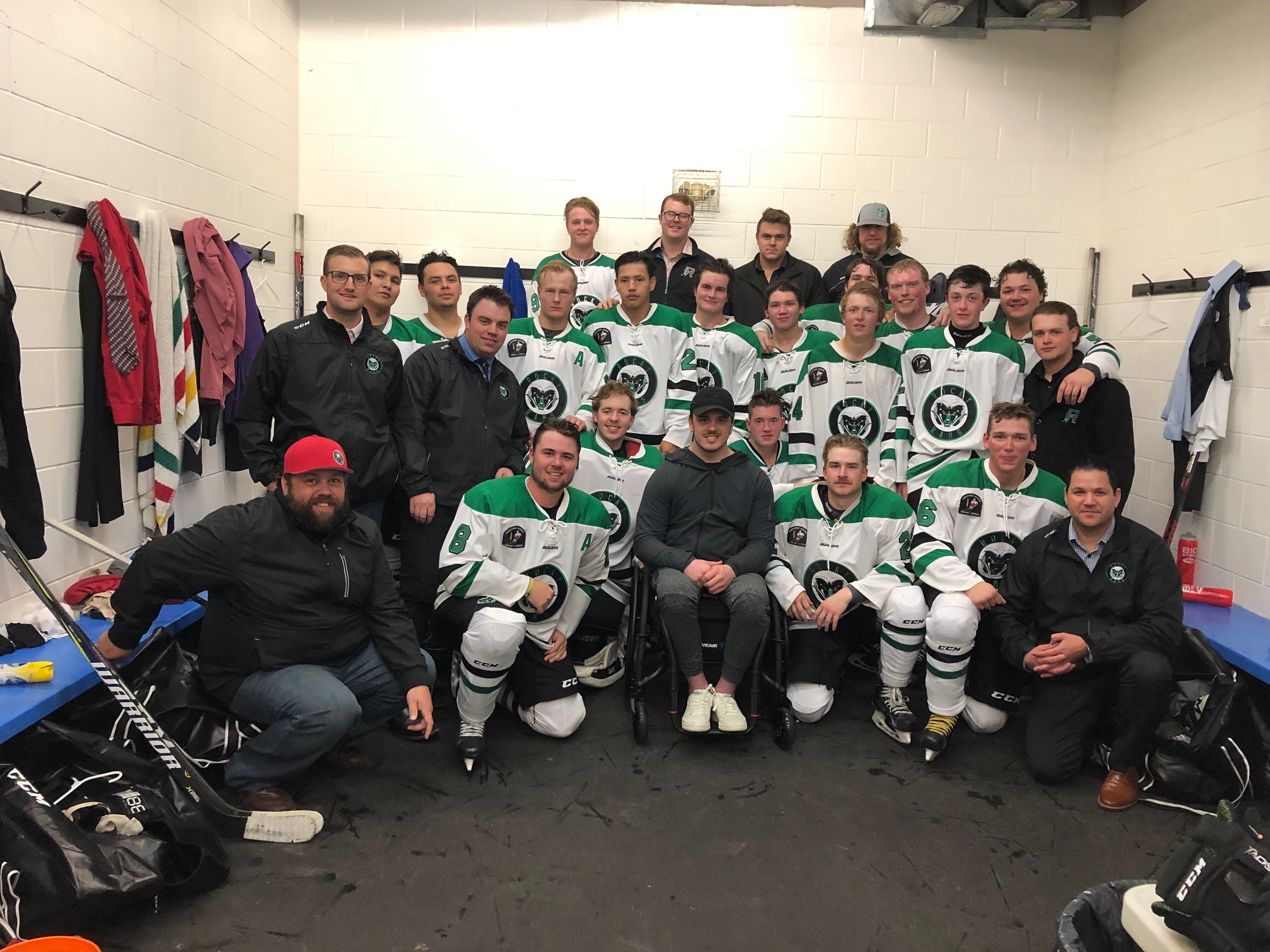 ---
The Rams headed south for a hard fought road game but dropped the decision by a score of 6-3!
Despite a hat trick from #8 Ryan Chambers and a solid outing from Goaltender Cody Williams, the Rams couldn't hold off the charge from the Thunder in the 3rd Period!
Scoring for the Rams were:
#8 Chambers - 3G
#9 McNutt - 3A
#7 Gettis - 1A
#19 McCarthy - 1A
#20 Whitford - 1A
The Rams Hardest Working Player Jacket went to Chambers for his offensive production tonight.
Following the game the Rams were joined by Ryan Straschnitzki, for an inspirational message about "Always have fun and playing your hardest because you never know when it will be your last game!"
The Rams Organization was proud to be joined by Straschnitzki with an important message as the team is in their inaugural season and putting together a team first environment is key!
The Rams face-off against the Sylvan Lake Wranglers Sunday, Oct.6th @ 4:45pm in Rocky Mtn House!