Rams Gear Up for Playoffs
---
---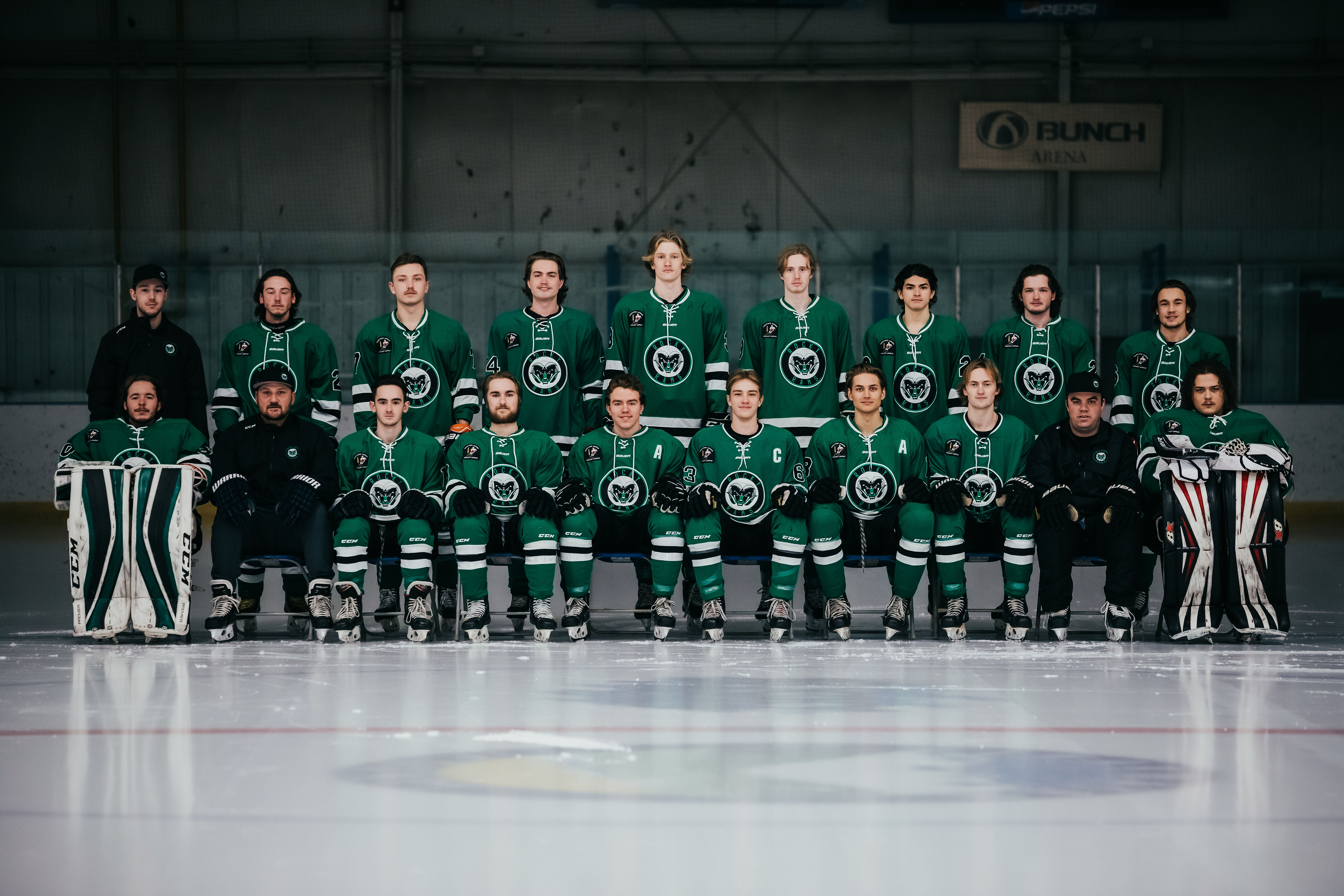 ---
The Rocky Rams came hot out of the gate going 6-2 to begin the season before getting a taste of reality. The North Division wasn't going to lay down and let them continue the pace they were on and it took a Mid December closed door meeting to rally the troops and get them pointed in the right direction.
Now the Rams are on the winning side of 500 since Mid December going 7-3-0 prior to a 6-1 loss to Strathmore Saturday Night, but the team has found some confidence and some swagger to attribute to the recent success.
Coach Wendall Mason had this to say about this team, "I think the biggest thing was we lost some real close games that maybe we didn't deserve to lose early on and then when that starts to snow ball and head on a crash course it took the team a while to regain that confidence. The North is so competitive and it really comes down on any given night what team is going to work the hardest and 9 times out of 10 they are going to win."
The Rams have had some great battles this season with all the teams in the league and look to continue to improve and get better every day. The playoff picture although not clear looks to see a 1st round matchup against either the Sylvan Lake Wranglers or the Red Deer Vipers. With the Top of the North so tight it will come right down to the final weekend to decide their fate!
One of the major attributes to the Rams success has been their Powerplay currently ranked at 22.64% which has them sitting in 2nd place in the league. One thing is for certain taking penalties against the Rams could come back to cost you at some point as we get set for the most exciting time of the season.
One thing is for certain when the curtain draws closed on the Regular Season this upcoming weekend the Rams will be ready to play some playoff hockey!
- Rams Media